Our Umbrella PSL
One of the main decisions every contractor has to make is whether to set up their own limited company or get paid through an umbrella company. However, with so many competing suppliers out there it can be difficult to know where to go.
Gold Group have built working relationships with a number of key suppliers in order to provide reliable and affordable payroll services to all of our contractors, while ensuring full compliance with HMRC.
Please see below our list of preferred suppliers, each company logo contains a link to their website. We have specially agreed rates with each of them so please make sure you reference Gold Group when you speak to them: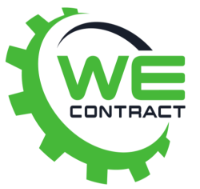 ​We place customer service and compliance at the heart of everything we do, providing clarity and transparency at all times, valuing best practice within our organisation and spreading these values right throughout the contractual chain. We never lose sight of the fact, that it is our business to ensure that supply chain contractors get paid via the correct employment method, on time, every time!
We have one of the most streamlined registration and employee expense submission processes in the industry.

Easy to use and fully mobile compatible for when you're on site.

We can employ contractors through our overarching contracts of employment and, where the assignment allows, reimburse expenses free of tax.

Employees also have the advantage of receiving all the statutory employment benefits including holiday and sick pay.
​

As a Generate contractor, not only do you enjoy a full set of employment rights, including statutory maternity/paternity pay, a holiday scheme and statutory sick pay, you also have access to your very own Generate Perks Portal! This fantastic package of benefits is designed to help look after your physical, mental and financial health. Some of their key benefits are:
'000s of discounts and rewards from online and high street retailers, including major brands such as Amazon, M&S, Sainsbury's, Tesco, Odeon and Cineworld

Discounted Gym memberships and joining fees

24-hour Access to an online GP through phone, Skype, and Facetime, with the capacity to issue prescriptions

24-hour Emotional and Counselling Helpline, providing confidential support

A direct pension portal allowing you to see your pension growing and even choose how it is invested.

A free 1hr personal finance consultation, specialist contractor mortgage advice and complimentary Continuing Professional Development courses throughout the year.
​

ADVANCE are not just an umbrella provider. They believe in providing world class service and acting as an extension of our agency and the service we provide. Their priority is a compliant and trustworthy service, with a helpful, reliable and ethical approach to our contractors. Some key benefits are:
Qualifying contractors benefit from a Market-leading Umbrella with Expenses solution available once ADVANCE establish that you not subject to Supervision, Direction & Control (SDC)

You can choose to Sacrifice part of your salary to contribute to your own chosen private pension plan, with NO additional costs

A simple and easy set up process complete over the phone. ADVANCE will automatically update your consultant

You will receive your pay advice slip via email prior to payment and receive a text too

The benefit of a comprehensive insurance package provided at NO additional cost

Have a look at ADVANCE's website with handy video's giving six reasons to choose ADVANCE

When you contact ADVANCE you will be greeted by a member of the team within seconds. No automated lines with number choices.
​

Liquid Friday have been supporting contractors and agencies for over 17 years and are fully accredited members of the Freelancer and Contractor Services Association (FCSA).
With a dedicated support team, daily payrolls, and a handy contractor app, they'll get you paid swiftly and securely.
They want everyone to get the most from your employment with them, so have put together a fantastic package of contractor benefits, the most comprehensive on the market.
Liquid Friday contractors enjoy:
Instant cash advances

Mobile app & SMS pay alerts

Personal accident insurance

Flexible pension options, mortgage advise & private GP service

High street discounts and cashback
​​

​**self employed workers within the construction industry only**

The Guild has been involved with the Construction Industry Scheme ("CIS") since 1997 and no other business has more experience than us in ensuring its smooth operation with contractors and subcontractors.
The Guild employs over seventy staff to include numerous foreign language speakers and in-house tax, accountancy and legal teams. Beware of imitations as The Guild's approach and staunch commitment to genuine self-employment is unique.
The Guild invests heavily in tax and legal compliance and, with its years of experience and strong credit rating, clients benefit from the peace of mind that comes with being in a safe pair of hands.
They will chase up your paperwork

Available to take calls after hours and at weekends

They can speak to you in up to 12 different languages

Advice on health and safety issues​
​